Storm Preparedness: A Guide to Staying Safe and Dry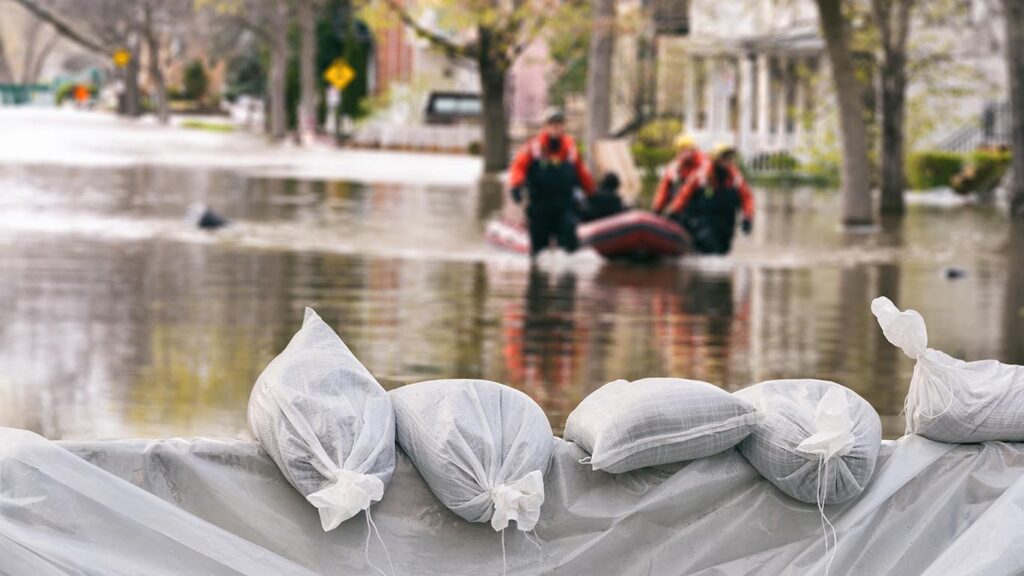 At Greater Pittsburgh Insurance Consultants, we have noticed an increase in severe winds and powerful storms this year. As a dedicated insurance provider, our priority is the safety and well-being of our clients. Given the recent weather events, we want to ensure you are well-prepared for any major storm in our area. We have compiled a comprehensive storm preparedness article to help you stay safe and protect your property.
When a storm is brewing, taking the necessary precautions to keep your home and family safe is essential. This storm preparedness post offers practical advice on preparing for a storm and what to do during and after the event.
Before the Storm: Pre-emptive Measures
As the saying goes, "An ounce of prevention is worth a pound of cure." The best thing you can do for storm preparedness is these actions before a storm. Preparing your home and property before a storm can save you from significant damage and costly repairs. Consider the following steps to minimize potential risks:
Document your belongings by taking photos or videos, which can be helpful in the event of an insurance claim.

Create a communication plan with family members to ensure everyone's safety and coordination during the flood event.

Inspect your gutters and ensure they are clear of debris. Blocked drains can cause water to seep into your home.

Ensure that your downspouts direct water away from your home's foundation. Consider adding temporary extensions if needed.

Trim tree branches close to your roof to prevent damage during high winds.

Check your sump pump and its battery backup for proper functioning. Remember, sump pumps typically have a lifespan of about ten years.

Stay informed about potential flooding in your area by tuning into local radio or television broadcasts.

Understand the difference between a flood watch and a flood warning. A flood watch means flooding is possible, while a warning indicates that flooding is happening or will happen soon.

Ensure you have a stocked emergency supply kit, including non-perishable food, water, flashlights, and extra batteries.

Keep sandbags, plastic sheeting, and other flood-prevention materials on hand to protect your home from rising water.
When Flooding is Expected:
The imminent arrival of a flood can be stressful and uncertain for everyone involved. Act promptly and stay informed to ensure your safety and that of your loved ones. Keep these tips in mind as you brace for potential flooding:
Elevate valuable appliances and electronics to minimize potential water damage.

Be ready to act! Pack a bag with essential items, medications, and important documents in case evacuation is necessary.

If you are told to evacuate, leave your home promptly.

Secure outdoor furniture, move unmovable outdoor items, and transfer essential belongings to an upper level of your home.

Turn off utilities at the main switches or valves and disconnect electrical appliances if instructed.
During a Flood:
As floodwaters rise, your primary focus should be on the safety of yourself and your family. It's essential to stay vigilant and make informed decisions to minimize risks and protect your property. Keep these guidelines in mind during a flood event:
Monitor local news and weather updates on a battery-powered or hand-crank radio.

Avoid using open flames, such as candles or gas stoves, as they may pose a risk due to potential gas leaks.

Keep children, pets, and elderly family members away from floodwaters to reduce the risk of injury or illness.

Use extreme caution when cleaning up floodwater, wearing protective gear such as rubber gloves and boots.

Reach out to neighbors and nearby community members to offer or receive assistance, as working together can increase overall safety and efficiency.

Avoid walking through moving water; just 6 inches can cause you to lose balance.

If you must walk through water, choose areas where the water is stationary and use a stick to check the ground's stability.

Do not drive into flooded areas. If your car is surrounded by rising water, abandon it and seek higher ground if it's safe.

Steer clear of electrical equipment if you are wet or standing in water.
After a Flood:
The aftermath of a flood can be overwhelming, but it's important to remember that safety remains a priority even after the waters recede. To help you navigate the recovery process and prevent further damage, consider the following suggestions:
Pay attention to news reports to determine if your community's water supply is safe for consumption.

Keep away from floodwaters, as they may be contaminated with hazardous substances or be electrically charged.

Exercise caution in areas where floodwaters have receded, as roads may have been weakened and could collapse.

Report downed power lines to the power company and stay clear of them.

Return to your home only when authorities declare it safe.

Avoid entering any building surrounded by floodwaters.

Address damage to septic tanks, cesspools, pits, and leaching systems promptly, as they can pose severe health risks.

Thoroughly clean and disinfect all items that were exposed to floodwater. Be aware that mud left behind may contain sewage and harmful chemicals.
Storm Preparedness Incudes Insurance
There is one last storm preparedness item you need to consider. If you are concerned about the potential for flood damage due to these intense weather conditions, now is the perfect time to review your insurance policy. We recommend looking at our recent blog post on flood insurance to understand your coverage options better. 
As always, if you have any questions or need further assistance, please do not hesitate to contact us at Greater Pittsburgh Insurance Consultants. Our team is committed to providing the support and information you need to weather any storm.
---
Disclaimer: This blog post is just for sharing basic info. It's not meant to be legal or financial advice. Since everyone's situation is different, it's always a good idea to talk to your insurance advisor for advice that fits you.