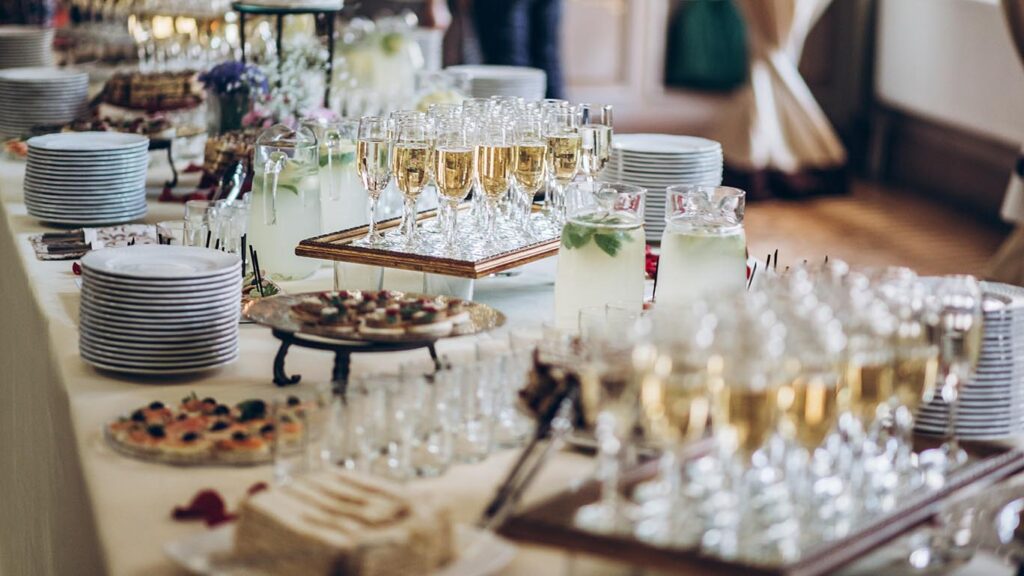 Why you need special event insurance
No matter how well you plan, there's always the potential for something to go wrong at your special event. Whether it's a wedding, business event, or another occasion, having special event insurance in place can help protect you from financial loss if the unexpected occurs. In fact at Greater Pittsburgh Insurance, we pride ourselves n handling unique events. Recently, we insured a film production company for injuries or damages that could result from the filming of a fight scene on location shooting in the Strip District of Pittsburgh.
Other weird things we have done are to cover things like parades. At GPIC, we like to say if it is weird we will probably be able to find a solution for our customers.
Wedding insurance is a type of special event insurance that can reimburse you for expenses related to canceling or postponing your wedding, lost deposits, damage to wedding attire, and more.
Event Cancellation Coverage
Event cancellation coverage can reimburse you for non-refundable deposits and other expenses if you have to cancel or postpone your wedding due to unforeseen circumstances, such as severe weather, a wedding vendor going out of business, or illness.
If your wedding dress is damaged or lost before the big day, wedding insurance can reimburse you for the cost of repairs or replacement.
Event Liability Insurance
Liability coverage can protect you financially if someone is injured at your event or if the property is damaged. For example, if a guest slips and falls, or if decorations are accidentally damaged.
Business Event Insurance
As a business owner, you understand the importance of protecting your investment. You have insurance to cover your office, inventory, and employees. But what about those times when your business hosts a special event? Whether it's a company picnic, holiday party, or customer appreciation event, you need to make sure your business is protected in case of an accident. That's where this coverage comes in.
This insurance is designed to protect businesses from the financial fallout of accidents that occur during events that are not part of their normal operations. For example, let's say you're hosting a holiday party for your employees at a local restaurant. If one of your employees slips and falls on the dance floor, special event insurance would cover their medical bills as well as any lawsuits that may result from the accident.
Alcohol is one of the most common liabilities faced by businesses hosting special events. If you're serving alcohol at your event, it's important to make sure you have the right insurance in place in case someone gets injured as a result of intoxication. For instance, let's say you're hosting a corporate happy hour at a bar. If one of your employees gets into a fistfight with another patron, your special event insurance would cover the resulting medical bills and property damage. Without this coverage, your business would be on the hook for these expenses.
Contact GPIC for special event insurance
Special event insurance can give you peace of mind on your big day, knowing that you're protected in case of the unexpected. Contact Greater Pittsburgh Insurance Consultants about personal event insurance or business event insurance today.
Image Credit – Adobe Stock