Understanding ATV Insurance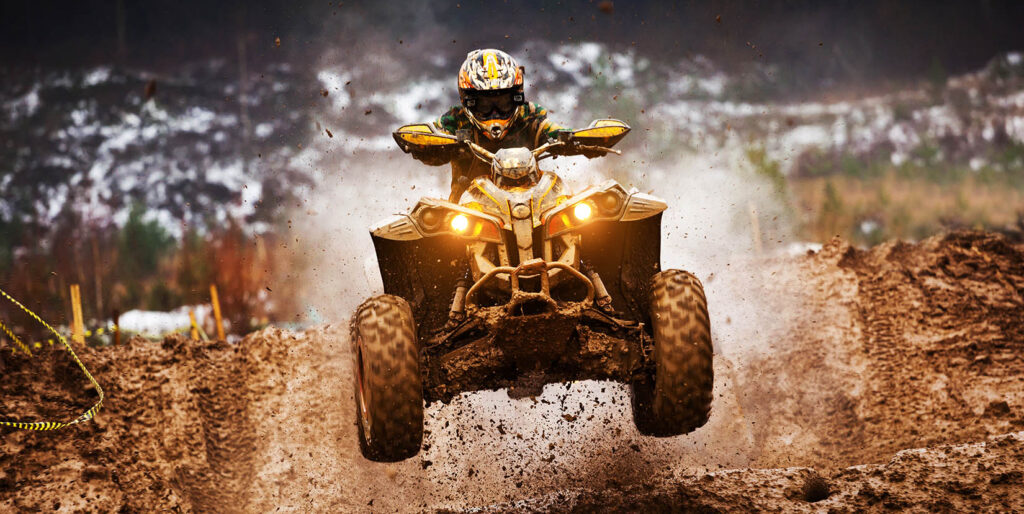 The Intersection of Summer Fun and Safety: Understanding ATV Insurance
The warm summer days are here, and it's time to rev up those engines and hit the trails! All-terrain vehicles, or ATVs, are popular for summer outdoor fun. But with all the excitement ATVs bring, there's also an element of risk. That's where ATV insurance comes in.  Let's talk about this crucial aspect of ATV ownership that's just as important as your helmet and protective gear.
What is ATV Insurance?
ATV insurance protects you financially in case of accidents, damage, or theft involving your ATV. It offers various coverages, including collision, comprehensive, and liability. Whether you accidentally run into a tree or someone gets hurt while riding your ATV, the right insurance coverage can give you peace of mind.
Why Do You Need ATV Insurance?
An ATV is a substantial investment, and accidents can happen. ATV insurance can cover repair or replacement costs in an accident or theft. Additionally, liability coverage in an ATV insurance policy can help protect medical bills or liability issues if you are responsible for someone else's injury or property damage.
Plus, let's not forget about potential medical bills or liability issues. You could be held responsible if a rider gets injured or your ATV damages someone else's property. Liability coverage in an ATV insurance policy can help cover these costs.
Customizing Your Coverage
ATV insurance can be tailored to suit your needs. You can add additional protection, like uninsured/underinsured motorist coverage, if you're hit by a rider who doesn't have sufficient insurance. Additionally, you might consider optional equipment coverage for any after-market parts or enhancements you've made to your ATV.
Safety Discounts
Many insurers offer discounts for completing ATV safety courses or having safety equipment, like an approved helmet or anti-lock brakes. It is best to check with your insurance provider to see how to lower your premium while improving safety.
An Ounce of Prevention
Just as important as insurance is practicing safe riding habits. Always wear protective gear, don't allow inexperienced riders to operate your ATV without supervision, and never ride under the influence of alcohol or drugs.
As you gear up for a summer of thrilling rides and unforgettable off-road adventures, don't overlook the importance of ATV insurance. It's not just a box to tick off; it's a key component in responsible ATV ownership.
At Greater Pittsburgh Insurance Consultants, we're here to help you understand your insurance options and find the best coverage for your needs. Let us handle the insurance side so you can focus on enjoying the ride. Here's to a summer of fun, adventure, and peace of mind on your ATV!
---
Disclaimer: This blog post aims to deliver general information. You should not interpret it as legal or financial advice. As everyone's situation varies, please consult your insurance advisor for advice that suits your unique circumstances.