Garden and Backyard Improvements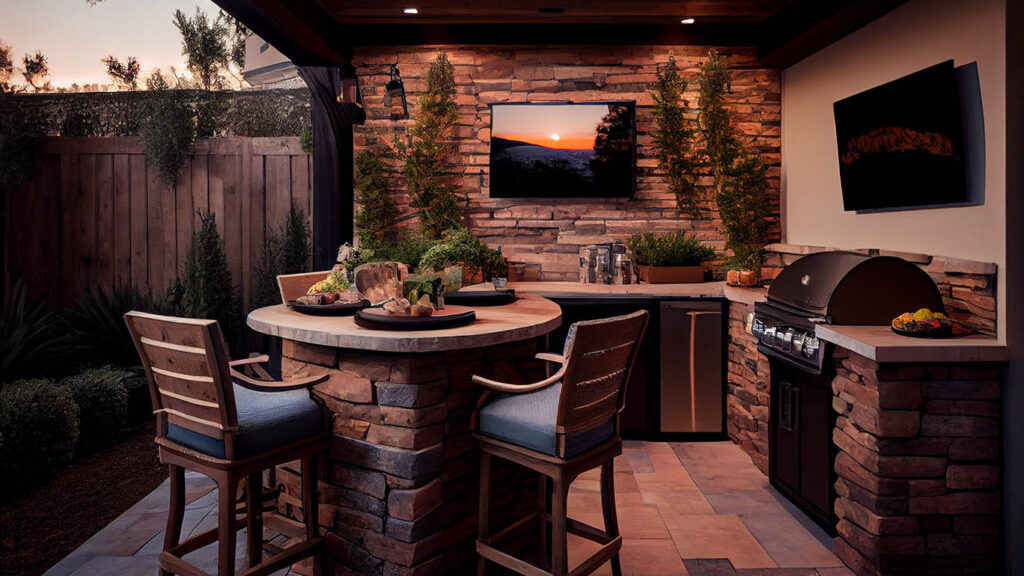 Covering Your Garden and Backyard Improvements: Do You Need Extra Home Insurance This Summer?
Many of us found comfort and solace in our homes during the pandemic. The home improvement trend skyrocketed as more people invested time and money in transforming their living spaces. From kitchen remodels to creating lush gardens and installing backyard amenities like pools, fire pits, and outdoor kitchens, homes became our safe havens, offices, and personal retreats.
But, with these enhancements, a crucial question arises: Are these home improvements factored into your current homeowner's insurance policy? With the arrival of summer, it's the perfect time to reassess the value of your home, your coverage needs, and the role your insurance plays in protecting your investment.
Do Home Improvements Affect Homeowners Insurance?
The short answer is: yes. Significant home improvements can indeed affect your homeowner's insurance. Home upgrades typically increase the value of your property. Therefore, if your home were damaged or destroyed, repairing or replacing these improvements would cost more. Hence, ensuring that your insurance coverage accurately reflects your home's current value.
When Should You Update Your Policy?
Contact your insurance provider to discuss updating your policy if you've made any significant home improvements—like a new deck, a garden gazebo, a swimming pool, or even an elaborate landscaping project. Most homeowner's insurance policies include a certain amount of coverage for other structures on your property, like sheds or detached garages. However, they may not cover more extensive landscaping elements or high-end outdoor kitchens.
Your policy should also reflect interior upgrades, such as remodeled kitchens or bathrooms, additions, or basement finishes.
How to Update Your Insurance Coverage
To make sure your home is fully covered, take these steps:
Re-evaluate Your Home's Value: After significant improvements, especially Garden and Backyard Improvements, reassess your home's value. This might require a professional appraisal.
Contact Your Insurance Agent: Discuss your improvements with your insurance agent. They can help determine if your current policy offers sufficient coverage or if you need to update it.
Take Photographs: Keep a visual record of your improvements. This can be helpful if you ever need to file a claim.
Keep Receipts: Just as you would for any home improvement project, keep all receipts related to the work done. They may be necessary to verify the value of the improvement.
Remember, investing in your home means more than just improving your living conditions—it's about safeguarding your property's value. As you delight in the warmer weather and enjoy your newly-enhanced outdoor space, take a moment to ensure your homeowner's insurance policy matches your home's current worth.
Make this summer a season of relaxation, knowing that your home is well-protected. At Greater Pittsburgh Insurance Consultants, we're here to help you navigate your coverage options. Contact us today to discuss the best insurance solutions for your upgraded summer home!
---
Disclaimer: This blog post aims to deliver general information. You should not interpret it as legal or financial advice. As everyone's situation varies, please consult your insurance advisor for advice that suits your unique circumstances.